We make intricate, 4k HD quality, animations for all sorts of occasions and organisations including museums, galleries, retail, exhibitions, live events, places of recreation, and more.
Our eye-catching and unique animations can be tailored to help you: educate, entertain, inform, promote, and advertise to your audience.
This page contains several demonstrations and examples of how our stunningly detailed animated features can enable you to showcase your venue and connect with your market in a fun and exciting way.
A video demonstration of various display options for our animated features.
Demonstration: A short animation showing how different parts of Historic Rochester may have looked over the past 4000 years during Neolithic, Roman, Medieval, Victorian, and present-day times.
If you have a planned brief or are just looking for some stunning animated content then we have the technical and artistic know-how to make it happen. Therefore, if you have a project in mind, big or small, and would like to discuss it further, then we would love to hear from you. You can contact us via:
or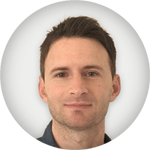 Daniel Griffin
Managing Director